When it comes to pest control Detroit residents know it is important to work with experts who are professional and knowledgeable. With our Detroit pest control services, you have the best opportunity to regain control of your property by removing the presence of unwanted bugs and pests.
Our experts know how frustrating it can be to deal with the sudden appearance of pest damage or infestation, and that is why they are dedicated to providing all clients with the attention-to-detail they deserve. If you need quality pest control in Detroit our technicians will be ready to provide you with a full range of options for your pest problem.
Quality Every Step of the Way
Our experts are dedicated to delivering Detroit residents quality pest control services. As soon as you contact our specialists, we will be able to recommend the best choice from the options that we offer. We are quickly becoming a well-known name throughout Detroit, with home and business owners alike, for our outstanding service and results. Pronto Pest continues to inspect and service numerous locations, including homes, motels, hotels, apartments, and even medical facilities. Most recently we have begun working to keep the Detroit buses pest-free as well. No matter where you need our pest removal services, we are ready to help you.
Pest Control Detroit: Choosing the Best
In addition to the broad variety of elimination and remedial services that we offer, we are also proud to provide our customers with a tremendous variety of preventative inspections. If you have a property that is prone to frequent insect activity, we can help you with a regular screening program that will ensure early detection and elimination. We know how frustrating it can be to deal with the sudden appearance of insects, and we always pride ourselves on a job well done. Regardless of the extent of the infestation or the type of preventative measures you wish to take, we will be there with a plan in mind.
Detroit Pest Control Services
Not all pests require the same type of treatment, and we are extremely versatile in the pest control services we offer. No matter nature of the infestation we have an appropriate treatment plan approach and we always strive to provide our customers with the same quality results.
---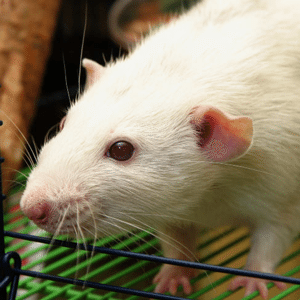 Detroit Rodent Removal (Rats and Mice)
Rats and mice are unwanted pests that can bring diseases and other bugs with them into the home. They often hole up on the property during the winter, where they can chew into the interior of the home and breed away from the homeowner's detection. We perform a careful sweep of the property to make sure that you do not have any rodent damage on the premises, if rodents are detected we will act quickly to remove them.
---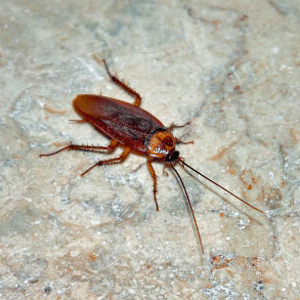 Cockroach Removal Detroit
Having cockroaches in your house can make it no longer seem like home. The first time you spot this nuisance you should quickly contact our experts to inspect and treat the property. It is important that you take care of this pest as quickly and carefully as possible. Once cockroaches have entered a home they can spread very quickly.
---
Bed Bug Inspection and Removal Detroit
Bed bugs are tiny. These small pests generally grow no larger than 7 mm in size and feed exclusively on blood, so keeping a home clean of any food scraps won't deter them. They often bite people and sometimes pets during their sleep, then hide away before we wake.
Pronto Pest Management has a multiple trained and maintained scent detection teams. All ready to ensure your Detroit home or business remains bed bug free. Our bed bug dogs can sniff out live activity from bed bugs with 98% accuracy, paving the way for effective treatments.
---
Detroit Ant Removal
Ants can be particularly destructive to the property, especially if the homeowner has been struggling with this pest for a long time. Detroit residents often complain about ant problems, but we are always there to help. We assess the damage and locate the nests of the ants in order to quickly eliminate the pests and help you prevent further damage from marring your property.
---
Detroit Pests Don't Stand a Chance
Pronto Pest Management proudly offers pest control Detroit residents and business owners can count on to remain free of pests. For over three decades we have provided top of the line pest detection, eradication, and prevention services with proven results. Our technicians have years of experience treating homes, offices, medical facilities and other buildings. Whether you're dealing with a full infestation or just want to keep the bugs out, contact the pest control experts at Pronto Pest Management.
---
Detroit Pest Control Testimonials
I initially thought we only had a bed bug problem in the guest room, but when Sadie from the canine scent detection team arrived at my home, she went straight to my daughter's room. On further inspection by her handler, it was clear that there were bed bug eggs in her room. I hate to think how long it would have taken me to realize the bugs were there if it hadn't been for Sadie – good girl!

Susan B.
Detroit, MI