When it comes to pest control Michigan residents deserve the best. From Motown to The Great Lakes, Michigan has an array of wonders to offer. There is the iconic architecture of metropolitan Detroit and the breathtaking infrastructures like Mackinac Bridge adorning our natural wonders. Our lakes alone house more than 3,500 species of plants and animals. However, all the natural wonders that we love about this great state are breeding grounds for the pests that seek to infest your home or business. Which is why when you want to keep unwanted pests from coming inside it is important you use a pest control company that will do so without damaging the nature outside.
Pronto Pest Management has been the leading provider of premium pest control services for over 41 years! At Pronto we eliminate the invasive species from entering your habitat. We strive to keep your home pest-free for yourself and our visitors.
Pest Control Services (248) 399-4298 – Pronto Pest
Pronto Pest has Michigan Pest Control Covered
Pronto delivers quality pest control services, safety and comfort the minute you find traces of pests in your home. Simultaneously, we have created a name throughout Michigan as a trusted service provider offering innovative and unique techniques that keep homes, apartments, hotels/motels, medical facilities and even transportation vehicles pest free! We've built such a respectable repertoire that we service the pest's neighbors — providing quality service to cabins and campgrounds.
Our services extend past elimination. We offer Preventative Inspections and Regular Screenings as well to ensure that all measures are taken prior to infestation. This is especially important when we are facing the possibility of encountering our most common and defeated enemy: Bed Bugs. We provide insight and knowledge to our clientele as to how infestation has or can occur to avoid a long, draining and itchy Bed Bug infiltration.
Pest Control Services
---
Ant Removal
Ants can ruin anything from a picnic to a wooden structure. Michigan commonly houses carpenter ants, which build their nests by excavating the wood in your home or business. Especially, during those humid months when wood is in the best state to harbor a colony. These critters can give termites a run for their money. Unlike termites, which prefer dry wood, a carpenter ant infestation could be a key indicator of a bigger problem such as drainage or leaks. At Pronto Pest, we can help you get to the core of your ant problem and stop them before they cause irreparable damage to your home's structure.
---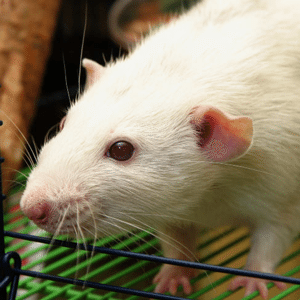 Rodent Removal (Rats and Mice)
Coexisting in a state filled with lush greenery and high foot traffic infrastructures it is expected to encounter some scavengers feeding off human scraps. These little furry free loaders are referred to as rodents. Specifically, rats and mice like to invade your space for the free water, food, and shelter. During their stay, they can cause damage to property, spread disease, contaminate foods and even burn the place down if they chew through wiring. Rodents can also carry lice, mites, and fleas that can spread throughout your home causing an array of other problems to the property, pets, and other inhabitants. At the first trace of rodents in your home, it is important to act swiftly before they can build and establish a nest. Pronto Pest can remove the rodents swiftly and make sure they never return.
---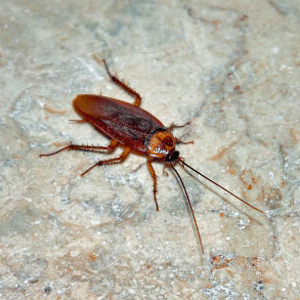 Cockroach Removal
Although we've debunked the myth that roaches can survive a nuclear blast, they are still resilient and prominent staples in human society. We specialize in a bait system that eliminates roach infestations. Again, attracted to humid and wet dwellings, roaches can be a big problem before and after the snow melts whether seeking refuge or feeding. Pronto Pest will locate the areas of infestation and strategically execute an extermination plan for these pesky critters. Additionally, we seek the point of entry and take preventative measures to avoid future infestations. Finally, by getting to the core of the problem, we seek to provide exterior preventative measures when deemed necessary. This can often occur in buildings with multiple residences.
---
Bed Bug Inspection and Elimination
Bed Bugs were widely annihilated in the 1940's, but have begun to make a comeback due to their ability to travel, evolve and resist pesticides. Bed Bugs (at a towering 4-7 mm in size) can hide in cracks and crevices where humans sleep without notice. They survive months without feeding on warm human blood, which is primarily done at night while the victim sleeps. Their senses allow them to detect the high levels of carbon dioxide emitted while we sleep. This traveling little bug can hitch on to anything that crosses its path, again posing liabilities for home and business owners. Pronto Pest delivers 98% accuracy in Bed Bug detection through canine scent detection and is the proud pioneers of the technique in the mid-west. Our pet detective, Sadie, is the first NESDCA certified dog in the Midwest.
---
Keeping Michigan Pest Free
Pronto Pest offers Michigan residents premium pest control they can rely on to keep their domains pest free. From professional and informative service personnel to legendary canine detectives, we've got your needs covered. While we keep your dwellings safe from infestation, we also maintain ethical standards to continue allowing the ecological functions that make Michigan a haven for its many natural wonders. At Pronto Pest, we believe in and contribute to the collective needed for society to flourish sans infestations and discomfort at your home, office, medical facility, and even on wheels.
If you have any pest control concerns or questions, do not hesitate to contact Pronto Pest Management: (248) 399-4298.
---
Cities we regularly service
While Pronto Pest will proudly provide residents all over Michigan with quality pest control we would like to thank the following cities for helping us grow into the company we are today.