Pronto Pest Management has been providing professional Ann arbor pest control services for over three decades. With its humid continental climate, Ann Arbor is a prime breeding ground for everything from mosquitoes to carpenter ants to bedbugs, so if you suspect that pests have made your property their home, we'll come right over and perform treatments that won't harm you or the environment. You'll soon have a pest-free place when you hire us!
Serving a Wide Range of Industries
It isn't just homeowners who count on Pronto Pest Management. We work in hotels, apartments, hospitals, rehab centers, and office buildings. We also remove pests, especially bedbugs, from personal vehicles and public transportation vehicles of all sizes. If you have cabins full of termites or a campground that has been invaded by hornets, we'll make the area safe again for visitors.
Team members are available for regular inspections so that, if pests return, we can nip the problem in the bud. Even if you've never requested one of our Ann Arbor pest control services, you can get a preventative inspection done. We'll then educate you on how an infestation might occur; that way, you can look out for warning signs yourself.
Professional Ann Arbor Pest Control
The following are just a few of the pest issues you can call on us to resolve.
---
Ann Arbor Ant Removal
The carpenter ant is the most common type of ant in Ann Arbor. These big, black ants hollow out wood structures to make their nest inside of them. They find rotting wood attractive, so if you see them, that could be a sign that water is leaking somewhere within the building. Have our team over for the appropriate pest control services.
---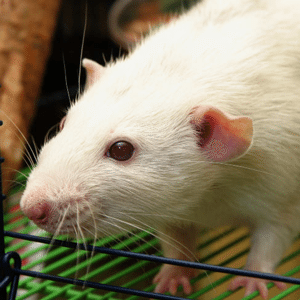 Ann Arbor Rodent Removal (Rats and Mice)
Rats and mice love to come in uninvited and steal scraps of food, contaminating what they leave behind. They'll gnaw at your wood structures and even your wiring, which could cause a fire. Children and pets are especially vulnerable to the vermin that rodents carry, such as fleas, mites, and lice. When we arrive, we'll quickly find where these pesky creatures are hiding and hopefully get them out before they make a nest.
---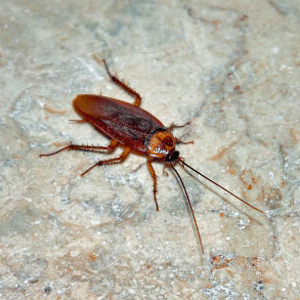 Ann Arbor Cockroach Removal
Cockroaches love the wet, humid climate in Ann Arbor and often congregate during periods of snowfall, where they take refuge in cozy cracks and crevices. You can trust us to remove these pests in a way that keeps your home safe for your family and pets. Afterward, we'll help you determine the best way to keep these pests from returning.
---
Ann Arbor Bed Bug Inspection and Elimination
True to their name, bed bugs like to feed on our blood while we sleep, and they can travel in your luggage or on your clothes. Pronto Pest Management has a very special bed bug detective on our team: she's a beagle named Sadie, and she's the first canine in this area that the NESDCA has certified. One of our bed bug detection experts, Sadie sniffs out bedbugs with 98% accuracy, paving the way for effective treatments.
---
For a Pest-Free Home or Business
At Pronto Pest Management, we use cutting-edge techniques and expert methods. Whenever you are in need of one of our Ann Arbor pest control, services we'll be there upon a moment's notice, so call today.
Ann Arbor Pest Control Testimonials
Pronto Pest Management/Pronto Bed big has been a stress free, prompt, and professional staff throughout our entire experience with them. Setting appointments has been easy and they have accommodated us at the last minute on a few occasions as well. The entire staff is friendly and possesses a depth of knowledge in the bed bug area. It has been helpful when explaining the process and options to our tenants.

The K-9 service has been a lifesaver in regards to detecting bed bugs in our units. Having options to service the units from sprays to heat treatments gives the tenants a feeling of fairness in pricing for their situations. The follow-up visit puts the tenants as well as our staff at ease and allows everyone to go back to their normal way of living.

We have had a great working relationship with Pronto Pest Management and see no reason why anyone who decides to do business with them would not due to their promptness, professionalism, and consistency.

Prime Student Housing Staff
Ann Arbor, MI